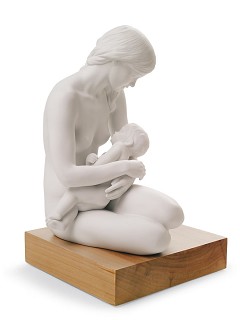 Lladro Figuirines
In 1953 Juan, José and Vicente Lladró make their first creations inspired by an experimental vocation in a Moorish furnace built in their own home in Almàssera (Valencia). In this way, they develop their artistic interest as they work in a tile and crockery factory. These carefully designed pieces already have a special charm that awakens public interest.
If you don't see the item you are looking for please e-mail info@thecollectionshop.com
and we will contact our suppliers to locate your requested item.

The Collection Shop is an Authorized dealer of new and retired Lladro sculptures."Neither The Collection Shop nor thecollectionshop.com are associated with Lladro USA, Inc. or any affiliates thereof. Copyright to Lladro sculptures and their photographs are owned by Lladro or it's affiliates and images of retired pieces are used under license. "Lladro" is a registered tradmark of Lladro USA, Inc.