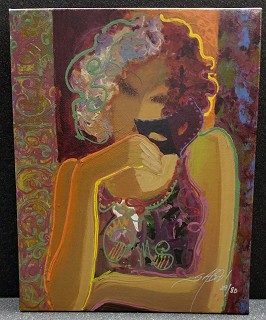 The Collection Shop Layaway Program
Layaways are a courtesy option offered to our customers by The Collection Shop on most items Purchased totaling $200.00 or more including New & Retired items listed on our website.

Sold Out, Buy/Sell and Weekly special items do not qualify for Layaway.

Layaways are payed in 3 equal payments over 60 days with a minimum deposit of 33% of total layaway, with 2 remaining equal payments over the next 60 days.

Free Ground Shipping is inckuded with your Layaway. Taxes and express shipping charges will be added to final payment only if applicable.

The second automatic payment of 33 % of the total sale will be processed on the credit card that was used at the time of order on the 30th day following the first payment, then a final payment of the last 33% on the following 30th day which constitutes the final payment of the layaway order.

There can be no exceptions to the automatic payment method.

There is no penalty to pay off your Layaway before the final due date.

Item(s) must be paid in full to remove it from layaway.

Cancellation of layaway will result in a 20% charge of the total sale.

Once layaway item(s) are paid in full they will be shipped to the billing address of the credit card.

The Collection Shop reserves the right to cancel any layaway and charge a 20% restocking fee of the total sale if credit cards are declined when payment is due on every 30th day. A refund of any payments, less than the 20% restocking charge of the total sale, will be credited back to the customer's credit card that was initially used.

Layaway's on Original Art Work can not be cancelled. There are no exceptions to this rule.

A complete breakdown of your pre-scheduled payments will be displayed on your confirmation screen and will also be sent to you via email.