Home > Retired Lladro Figurines>> You are viewing Lladro Figurines Collection.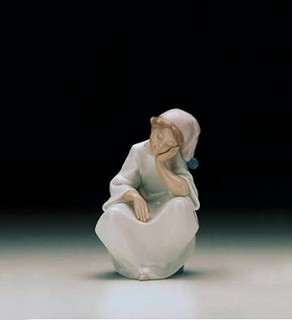 Lladro Figuirines
Lladró was founded in 1953 when Juan, José, and Vicente, three brothers born of local farmers and endowed with great artistic talent, formed a small family company in the Valencian village of Almácera, Spain. Since then, Lladró has undergone an amazing metamorphosis from an artisan workshop to a huge firm of international scope enjoying continual growth. The company management has remained in the hands of the Lladró family, the owners of the firm, since its inception.
The creative team started out by adapting styles from past eras, but it was not long before certain characteristics appeared that would soon shape what was to become the unique Lladró style.

If you don't see the item you are looking for please e-mail info@thecollectionshop.com
and we will contact our suppliers to locate your requested item.

The Collection Shop is an Authorized dealer of new but retired Lladro sculptures."Neither The Collection Shop nor thecollectionshop.com are associated with Lladro USA, Inc. or any affiliates thereof. Copyright to Lladro sculptures and their photographs are owned by Lladro or it's affiliates and images of retired pieces are used under license. "Lladro" is a registered tradmark of Lladro USA, Inc.
The Collection Shop now has access to a wide selection of Retired Lladro Figurines. We have negotiated with suppliers Worldwide to source the finest quality in Retired Lladro Figurines. We can not list every retired item on the website, so we have listed a select few and we shall be continually adding and deleting items as they become available.