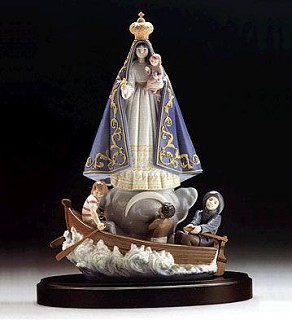 Lladro Black Legacy Collection
By 1990, Lladró had begun to recognize that affluent African-American are a powerful consumer constituency, and the company responded by creating a number of African-American models. Among the most popular Black Legacy figurines are Dr. Martin Luther King,Jr.(#7528); and two sequences of jazz musician figurines: Jazz Clarinet (#5928), Jazz Drums (#5929), and Jazz Duo (#5930) issued in 1992 and Jazz Horn (#5832), Jazz Sax (#5833), and Jazz Bass (#5834) issued the prior year. The collection has family groupings (e.g.:Family Roots - #5371) and figurines of African-American children.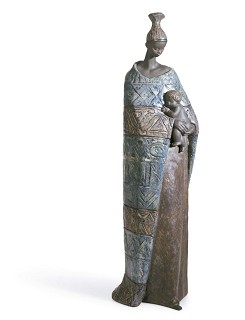 Lladro Pulse Of Africa Collection
Whether you're of African descent or simply love the beauty and energy of this beautiful culture, the Lladro Pulse of Africa collection is a stunning representation of African tradition. These exquisite porcelain figurines are crafted with simple, flowing lines and painted in shades of dark brown, cream and black to create a natural effect. With pieces like the Woman With Basket and the Gift of the Earth, this entire collection looks beautiful as a set or as individual pieces..
Lladro Black Legacy Listing