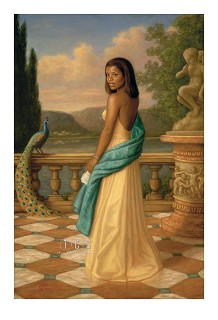 Enlarge Image

Change Wall Color
Tweet
Tim Ashkar The Letter
Status: Available | Condition:New Unframed Art | Edition:Limited Edition | Edition Size: Limited to 95 PCS | Dim:I 13 5/8 X 20 1/2 P 15 5/8 X 22 7/8 | Tim Ashkar | Item #: TALETTER
Price:$350.00
Tim Ashkar The Letter
is eligible for layaway in 3 equal payments of $116.67 over 60 days.
3/10/2014 $116.67 1st payment
4/9/2014 $116.67 2nd payment
5/9/2014 $116.67 3rd & final payment
payments are automatically deducted from your credit card.
Available for purchase as of: March 10, 2014
As an option you may also pay for Tim Ashkar The Letter using Paypal, or Amazon Payments. Please note that all orders must be delivered to a physical address verified by Paypal and Amazon. This PayPal/Amazon option is not applicable to orders to be delivered to Military or International orders.
The Letter
NOTES: The Letter Giclee on Paper
The Letter , by Tim Ashkar Is a Limited Edition production signed by the Artist. Print Comes with a Certificate of Authenticity which affirms that this Art Print is an authentic Limited Edition production from Tim Ashkar
share with us
Share your thoughts and comments on The Letter by Tim Ashkar Find us on Google+
Tim Ashkar bio
Tim Ashkar is a multi-cultural artist. Though primarily self taught; in 1978, Ashkar had the honor of studying art under Judith Serbaroli, the daughter of the also renowned Italian artist Hector Serbaroli. "The education I received from Judith was in the classical tradition, with the belief that one paints intelligently and honestly, leaving one's inner feelings a subconscious attribute" Ashkar says. During that time he learned the technique of painting called alla prima. Best known for creating the classic painting "The Beauty of Color", Tim Ashkar has many other accolades including artworks for the Pickfair Mansion, murals for the Congressional Black Caucus Foundation's Annual Legislative Weekend of 1992, fine art projects for the entertainment industry, and numerous private portraits and commissions. Most of his clients are repeat collectors of his art. Well over a million prints of his art has been sold internationally. "When I create a new painting, I ask myself what would be a positive influence on society. I tell my models; 'No make up, I want to see your natural beauty'. I also incorporate a minimum amount of jewelry in a painting so as to not promote materialism. Beauty transcends all classes and cultures." One of Ashkar's current projects is "The Beautiful Women Series", in which his goal is to portray women in a positive way showing their independence, beauty and intelligence. Ashkar says, "Through my art, I try to portray the beauty and humanity that all people share." A successful piece of art will always captivate, always presenting something fresh. Its beauty increases with time, not diminishes