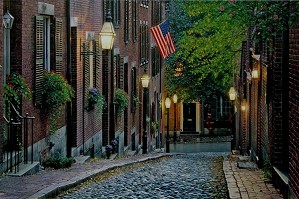 Enlarge Image

Change Wall Color
Tweet
Rod Chase Old Glory By Rod Chase Full Image Giclee On Canvas Artist Proof
Status: Available | Condition:New | Edition:Limited Edition | Edition Size: Limited Edition Of 15 | Dim:30 x 45 | Rod Chase | Item #: RCH017GIAPR3045
Price:$1,800.00
Rod Chase Old Glory By Rod Chase Full Image Giclee On Canvas Artist Proof
is eligible for layaway in 3 equal payments of $600.00 over 60 days.
4/24/2014 $600.00 1st payment
5/24/2014 $600.00 2nd payment
6/23/2014 $600.00 3rd & final payment
payments are automatically deducted from your credit card.
Available for purchase as of: April 24, 2014
As an option you may also pay for Rod Chase Old Glory By Rod Chase Full Image Giclee On Canvas Artist Proof using Paypal, or Amazon Payments. Please note that all orders must be delivered to a physical address verified by Paypal and Amazon. This PayPal/Amazon option is not applicable to orders to be delivered to Military or International orders.
Old Glory by Rod Chase Full Image Giclee on Canvas Artist Proof
NOTES: Old Glory on Acorn Street in Beacon Hill Beacon Hill is a neighborhood in Boston, Massachusetts, that borders the Boston Common and the Boston Public Garden. It covers about one square mile and is presently home to approximately 10,000 people. It is a neighborhood of Federal-style row houses, with some of the highest property values in the nation. Known for its narrow streets, brick sidewalks and gas-lit streets, it has been home to many famous Americans including Louisa May Alcott, Robert Frost, John Hancock, Oliver Wendell Holmes, Henry Cabot Lodge, Sylvia Plath, David Lee Roth, Carly Simon and Daniel Webster to name a few.
Old Glory By Rod Chase Full Image Giclee On Canvas Artist Proof , by Rod Chase Rod Chase
share with us
Share your thoughts and comments on Old Glory By Rod Chase Full Image Giclee On Canvas Artist Proof by Rod Chase Find us on Google+
Rod Chase bio
Rod Chase takes hundreds of photographs of each of his subjects, combining them with historical photographs, to produce a timeless quality in each of his works. "Being a photo-realist, I am dependent on finding accurate reference material for each painting," the artist explains. Chase works with acrylics on canvas spending hundreds of hours on each painting as he strives to present a fresh and unique view to familiar subjects. Chase is very excited about painting our nation's capitol. On a recent trip, he spent a week photographing Washington's landmarks, including The White House, the Capitol, and the Supreme Court building. Rising very early each day, Chase photographed the dramatic light of sunrise, and late in the day he revisited several sites to capture the soft, moody glow of twilight. Between sessions, he researched old photos at the National Archives and the Library of Congress. Over the next few months, Chase will create dramatic, awe-inspiring scenes of Washington for his collectors by combining antique and modern photography with just the right touch of artistic license. Chase was born and raised in Canada after marrying a Texas girl, he moved to the United States. He and his wife, Debbie, have four children, who are home-schooled. The family recently moved from the Houston area to the Texas Hill Country.