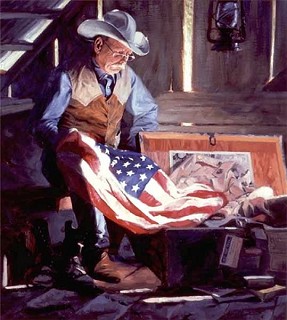 Enlarge Image

Change Wall Color
Tweet
Bruce Greene Colors Of Courage By Bruce Greene Giclee On Canvas Signed & Numbered
Status: Available | Condition:New | Edition:Limited Edition | Edition Size: Limited Edition Of 95 | Dim:25 x 22.5 | Bruce Greene | Item #: GIBG001
Price:$395.00
Bruce Greene Colors Of Courage By Bruce Greene Giclee On Canvas Signed & Numbered
is eligible for layaway in 3 equal payments of $131.67 over 60 days.
4/24/2014 $131.67 1st payment
5/24/2014 $131.67 2nd payment
6/23/2014 $131.67 3rd & final payment
payments are automatically deducted from your credit card.
Available for purchase as of: April 24, 2014
As an option you may also pay for Bruce Greene Colors Of Courage By Bruce Greene Giclee On Canvas Signed & Numbered using Paypal, or Amazon Payments. Please note that all orders must be delivered to a physical address verified by Paypal and Amazon. This PayPal/Amazon option is not applicable to orders to be delivered to Military or International orders.
Colors of Courage by Bruce Greene Giclee on Canvas Signed & Numbered
NOTES: Colors of Courage by Bruce Greene ~ I was inspired to do this painting shortly after 9-11. My friend Wade Morris modeled for me. Wade was a proud marine years ago. The trunk and uniform once belonged to a member of our family, Tom Carpenter. He was wounded in Vietnam and his trunk was sent back with WIA stamped across it. Tom has since died after years of struggling with complications from his injuries. This painting is my tribute to Tom and Wade and the many others who have served, as well as those who are serving today.
Colors Of Courage By Bruce Greene Giclee On Canvas Signed & Numbered , by Bruce Greene Bruce Greene
share with us
Share your thoughts and comments on Colors Of Courage By Bruce Greene Giclee On Canvas Signed & Numbered by Bruce Greene Find us on Google+
Bruce Greene bio
Bruce Greene is a Western painter who has ridden trails and experienced the cowboy life he portrays in the very narrative images he creates. The artist is a native Texan who has reached the pinnacle of his profession through hard work and an extraordinary talent for painting the story of one of our country's most revered icons, the American cowboy. His scenes of contemporary cowboys going about their daily work are admired and collected across America. Several years ago, Bruce began making annual trips to join in the spring work on the legendary JA Ranch in the Palo Duro Canyon of north Texas. As Greene describes his trip, "I go up there and stay on the chuck wagon with the JA hands and the neighbors that have come to help. We ride a lot of miles in rough country. It can be cold, hot, windy, and wet. As a matter of fact, it can be all of these in one day. A fella' could get lost in some of the mesquite or cedar thickets. Of course, we work a few cows on our place and help out a neighbor now and then, but the JA trip has been a real inspiration for me each year. I am absolutely sure that this experience has greatly affected my artwork. It seems necessary, to me, in order to depict the contemporary cowboy with accuracy and feeling. My good friend, Red Steagall, calls it 'getting the dust in your nose.' For me, that dust makes the difference." One of Greene's most enjoyable, recent projects was creating a painting for the Texas Rangers Association Foundation commemorating and honoring the history and high standards of the Texas Rangers. The painting, titled "The Ranger Code," was purchased by members of the Foundation's board and is in the permanent collection of outstanding Ranger art at the Texas Ranger Museum in Waco. Greene was elected to membership in the prestigious Cowboy Artists of America in 1993 and served as its President in 2003. The artist and his family live on a small ranch in the historical community of Norse, near Clifton, Texas. Greene's studio sets on the edge of a hill behind his home. From this vantage point, large north windows offer a continuous view of the Texas Hill Country, a few Hereford cows, and the occasional whitetail deer. "It is a wonderful blessing to be able to make a living for my family doing what I love in this beautiful place," says Greene. Greene's works are represented by several well known galleries in the Southwest. He has presented his art in annual shows and exhibition such as the Cowboy Artists of America Exhibition, the Prix de West Show at the National Cowboy & Western Heritage Museum, and the Autry Museum of Western Heritage Sale, just to name a few, and other prestigious venues.