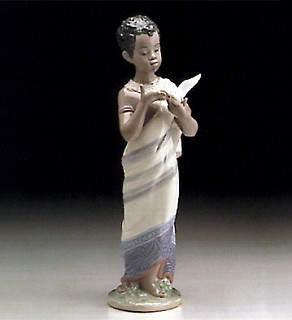 Lladro Black Legacy Collection
By 1990, Lladró had begun to recognize that affluent African-American are a powerful consumer constituency, and the company responded by creating a number of African-American models. Among the most popular Black Legacy figurines are Dr. Martin Luther King,Jr.(#7528); and two sequences of jazz musician figurines: Jazz Clarinet (#5928), Jazz Drums (#5929), and Jazz Duo (#5930) issued in 1992 and Jazz Horn (#5832), Jazz Sax (#5833), and Jazz Bass (#5834) issued the prior year. The collection has family groupings (e.g.:Family Roots - #5371) and figurines of African-American children.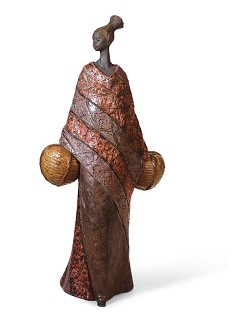 Lladro Pulse Of Africa Collection
Whether you're of African descent or simply love the beauty and energy of this beautiful culture, the Lladro Pulse of Africa collection is a stunning representation of African tradition. These exquisite porcelain figurines are crafted with simple, flowing lines and painted in shades of dark brown, cream and black to create a natural effect. With pieces like the Woman With Basket and the Gift of the Earth, this entire collection looks beautiful as a set or as individual pieces..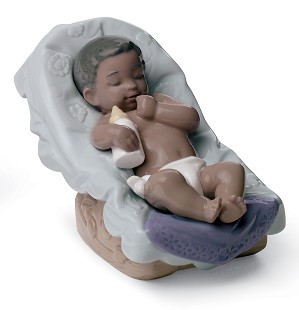 NAO African American Collection
NAO is a brand of the Lladró group, whose pieces are distinguished by the simplicity of their forms, lighthearted subject matters and colorful presentations. All NAO pieces are created by the team of sculptors at the City of Porcelain and are made at the company's workshops in the town of Xirivella, in Valencia (Spain).
Lladro Black Legacy Listing